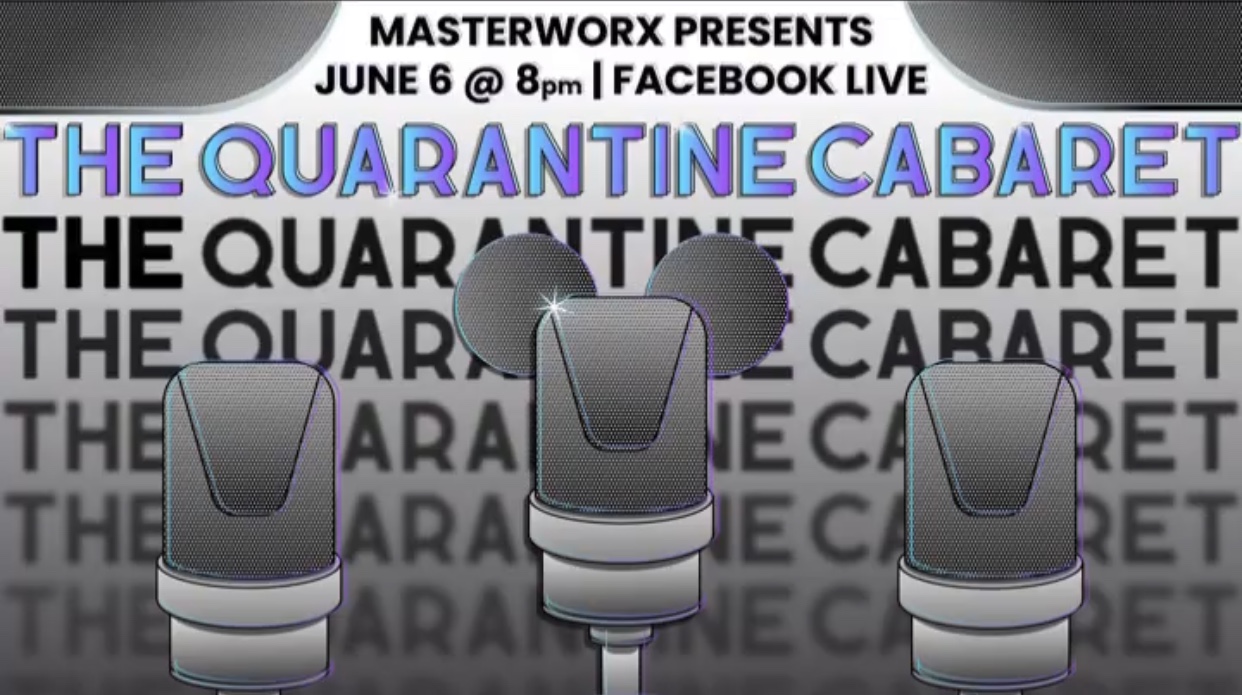 POSTPONED
MASTERWORX is thrilled to present the next VIRTUAL performance of , "The QUARANTINE CABARET DISNEY".  The purpose is to entertain our community with past, present, and future performers who have been integral to Masterworx and / or our community.  We know these times have been difficult, and we thought it would be a fun project to pull together our friends that are all over Virginia and surrounding areas.  The evening will consist of music and dance from DISNEY. 
We are very happy to partner with a local businesses, both MINNIE'S Travel Boutique, operated by Kristen Breedlove, and LYNCHBURG DANCE CONNECTION (LDC) owned and operated by Alisha Clark.  Both these young women have impacted our community and have a love and passion for what they do. We are happy to support them.
Production will be aired on FACEBOOK this Saturday June 13th at 8pm.  So join us for a night of music, fun, and community connections, through our MASTERWORX facebook page.
Copyright © Masterworx Theater